The New Dark Tidings
There is a brand new and sparkly Dark Tidings in town.
Everything is new. Dark Tidings has a new publisher, BLVNP. Also, the book has been revised and re-edited and, because of the hard work by the BLVNP editor, the story is the best it's ever been! And it's got a brand new cover, which I love. It's even got a new blurb which I've included below.
Dark Tidings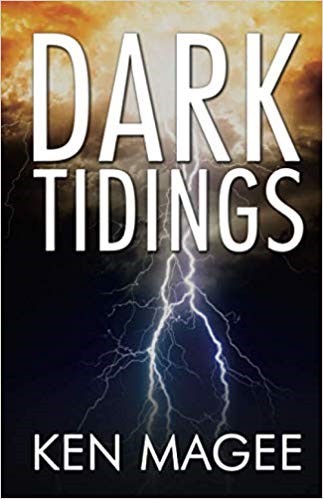 The new Dark Tidings is now available as an eBook or in paperback from 
Amazon
. Here's the blurb...
"We shattered the door and burst into their sleeping chamber. They were there, and then they were gone. And gone with them was the scroll."
 A thousand years ago, Tung, a young thief, awaits his execution. Alone in a cold dark dungeon, all hope is gone… until Madrick, the disgraced royal wizard, is thrown into the dungeon with him.
Madrick reveals an incredible secret about a legendary spell, a spell which helps them escape their prison cell, and eventually their century.
As strangers lost in today's modern world, the great spell is the only thing which keeps them alive. They think they are finally safe, until the fateful day when they meet Michael, a computer hacker who plans to destroy the world's largest bank. 
What happens when ancient magic meets the internet, and what if the horrors from a thousand years ago are waiting for the time-travelers in the present day? One thing is certain, with ancient magic brought from the past, modern life will never be the same again.