The Third Rule - Part One: Atrocities
Technical problems aside, I really hope I can get The Third Rule launched this week.

Here's the cover and blurb for Part One: Atrocities.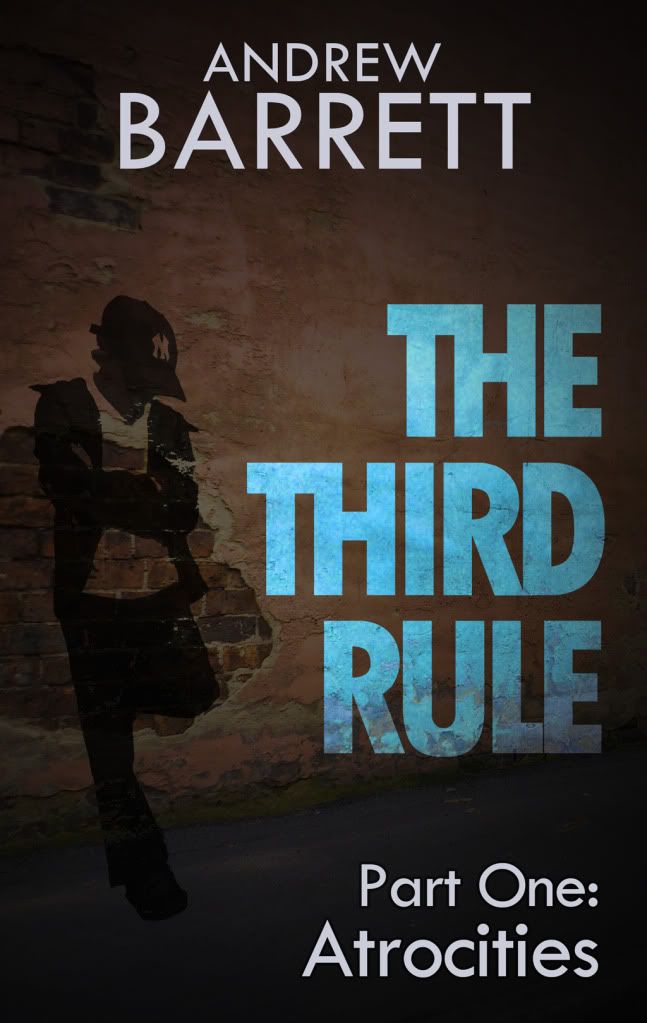 Part One of

The Third Rule

: Atrocities.



You're still alive until you meet The Third Rule.

England. New System. New Rules. Old Corruption. In a world where truth and justice are executed as freely as the criminals, a Rule Three conviction earns you a trip to the slaughterhouse and a bullet in the head. And sometimes, you don't even need to be guilty.
CSI Eddie Collins is dragged into a new turmoil after a hit-and-run driver leaves his son dead. He and reporter Mick Lyndon begin to uncover things that attract the wrong kind of attention from the wrong kind of people….



"If you want to kill serious crime, you have to kill serious criminals."




Sir George Deacon, Minster of Justice.